We normally don't do this, but this really is something we feel strongly about.
Regardless of your political affiliation, I hope that there is one things that we can all agree on: Hate will NEVER make us Great Again!
We have two slightly different designs at our shops.
This is one message we honestly feel that people need to hear.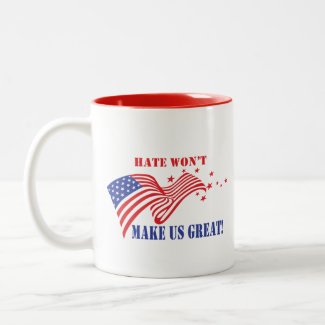 Hate Won't Make Us Great! Two-Tone Coffee Mug
by
AccidentalSquirrel
Hate Won't Make Us Great! Drawstring Bag
by
AccidentalSquirrel